Carrot & Parsnip Cake
This is a very simple cake. I normally make it when I have carrots, parsnips or nuts to use up or when there's a birthday that I'm ill-prepared for and need a quick cake.
The carrot and parsnip make it super moist and delicious, and all the nuts and spices make it really textural and earthy. This one is popular amongst friends as 'birthday requests', and apart from the cream cheese, I always have everything in my pantry and fridge.




Ingredients:

Cake:

3 carrots
1 parsnip
1 large handful of chopped nuts
(I use pecans, walnuts, pistachios and hazelnuts)
4 eggs
200g brown sugar
100g castor sugar
250ml olive oil
1 tsp ground nutmeg
1 tsp ground cardamom
1 tbsp ground ginger
1 tbsp ground cinnamon
1 tsp ground coriander
1 tsp ground fennel seed
1 tsp vanilla paste
350g self-raising flour

Cream cheese frosting:

400g full fat cream cheese
150g unsalted butter
250g pure icing sugar
Juice and zest of 1 lime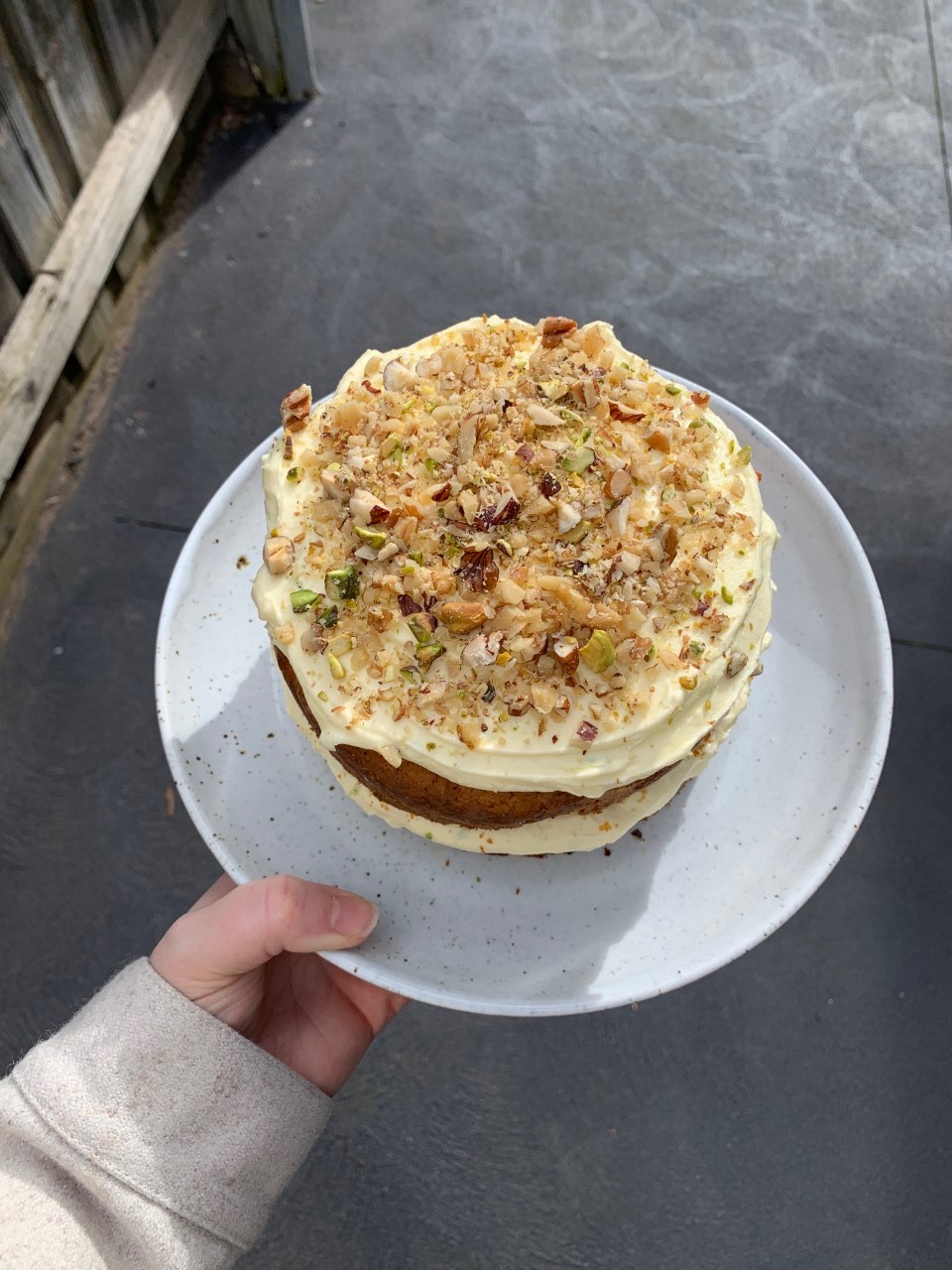 Method:
Preheat oven to 180 C
Grease and line 2 x 6 inch cake tins, or 1 x 22-24cm cake tin
Peel and grate carrots and parsnip, set aside.
Whisk together eggs and sugars until light and pale. Stream in olive oil, whisking to combine. Add vanilla and all spices.
Sift in flour and fold together, don't overwork. Fold in carrots, parsnip and nuts and pour into cake tins. Keep a handful of nuts aside to decorate the top of the cake.
Bake for 50-60 minutes, or until a metal skewer or cake tester comes out clean.
Cream cheese frosting:
In an electric mixer, with the paddle attachment, beat your room temperature butter until soft and smooth. Add in your room temperature cream cheese and beat until smooth, there should be no more clumps of butter or cream cheese and it should have a nice whipped look.
Sift icing sugar into a separate bowl, and add, while beating on medium/high speed, 1 tablespoon at a time. Continue beating until all sugar is combined and it feels completely smooth when rubbed between two fingers.
Squeeze in lime juice, and add in lime zest.
Spread between two layers of the cake and on top, top with remaining nuts.