Fennel & Red Cabbage Slaw with Mint, Lemon & Apple
I have been making this slaw for years. I don't think I have a friend left who hasn't had it brought over to their house or turn up at a dinner party. Its tangy and zesty and goes really well with roasts or in burgers. It also lasts really well in the fridge for quite a few days and manages to stay crispy and crunchy.
Sometimes I use half/half red cabbage and white cabbage, depending on what I have. You can substitute the vinegar for apple cider vinegar, balsamic vinegar, white wine vinegar, any flavoured finishing vinegars. Lime works well in place of lemon too.



Ingredients:

1/2 a red cabbage
1 head of fennel
1 green apple (granny smiths are perfect)
1 cup of fresh mint (sometimes I add some dill and/or fennel fronds too)
3 tablespoons of sherry vinegar
1 lemon (juice and zest)
Pinch of salt
Pinch of pepper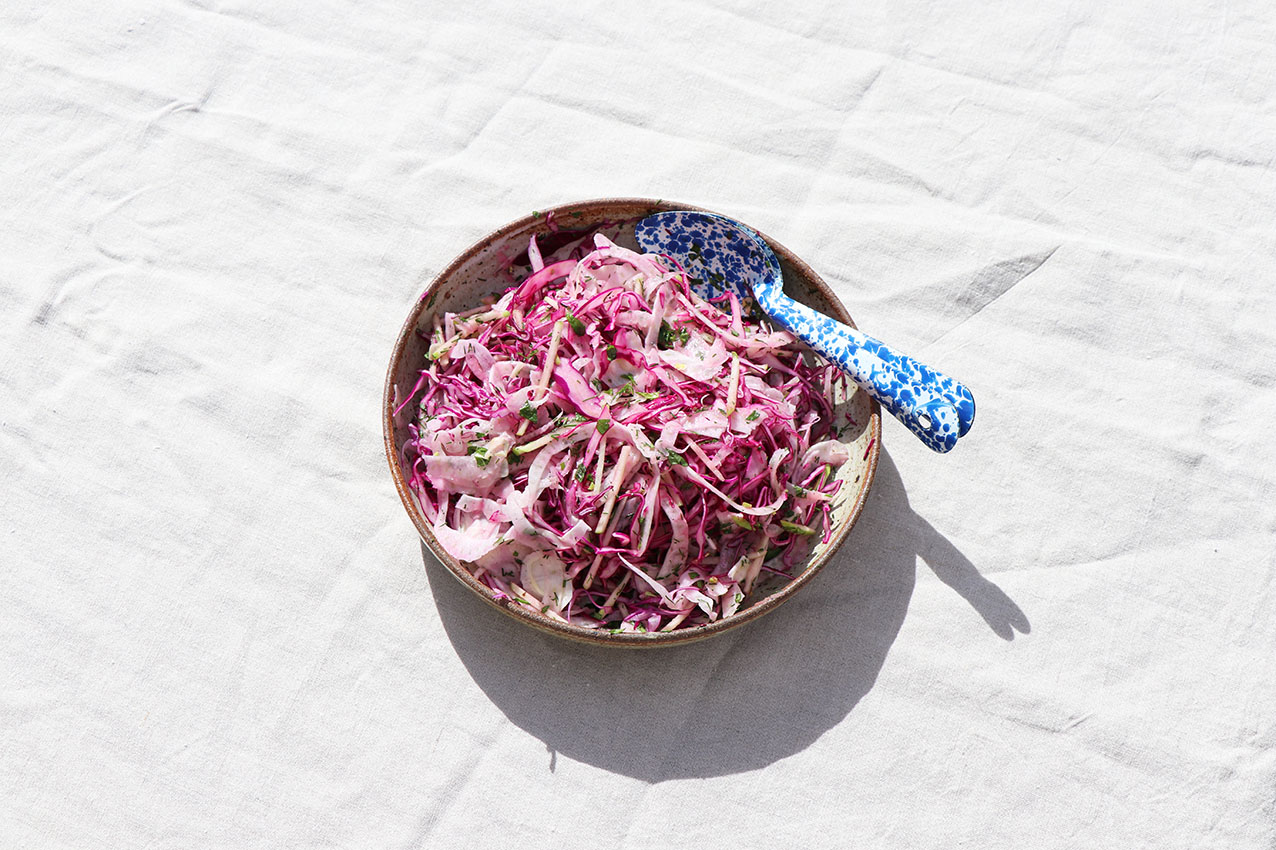 Method:
Grab a mandoline and set it to the 1.5mm thickness (or similar). Shred your cabbage and your fennel and toss into a large salad bowl.
If your mandoline has an attachment to do matchsticks or julienne shapes, core your apple and run it through. Add these to your cabbage and fennel.
Chop up your mint and add too along with your lemon zest and juice, vinegar, salt and pepper.
Toss this all together and off you go!