Miso Caramel Slice
Caramel Slice was my absolute favourite as a kid. It was what I would choose any time we went to a cafe as a treat, it was always a birthday request to my Mum and was devoured so promptly it's like it never existed at all.
I still love it, as it is. But this slightly more mature version with salty delicious miso in the caramel is a real treat.




Ingredients:

Base:
150g plain flour
110g brown sugar
50g dessicated coconut
125g unsalted butter (melted)
pinch of salt

Caramel:
125g unsalted butter
1 can sweetened condensed milk
80ml golden syrup
1 tablespoon of white miso

Topping:
200g good quality chocolate
flaky salt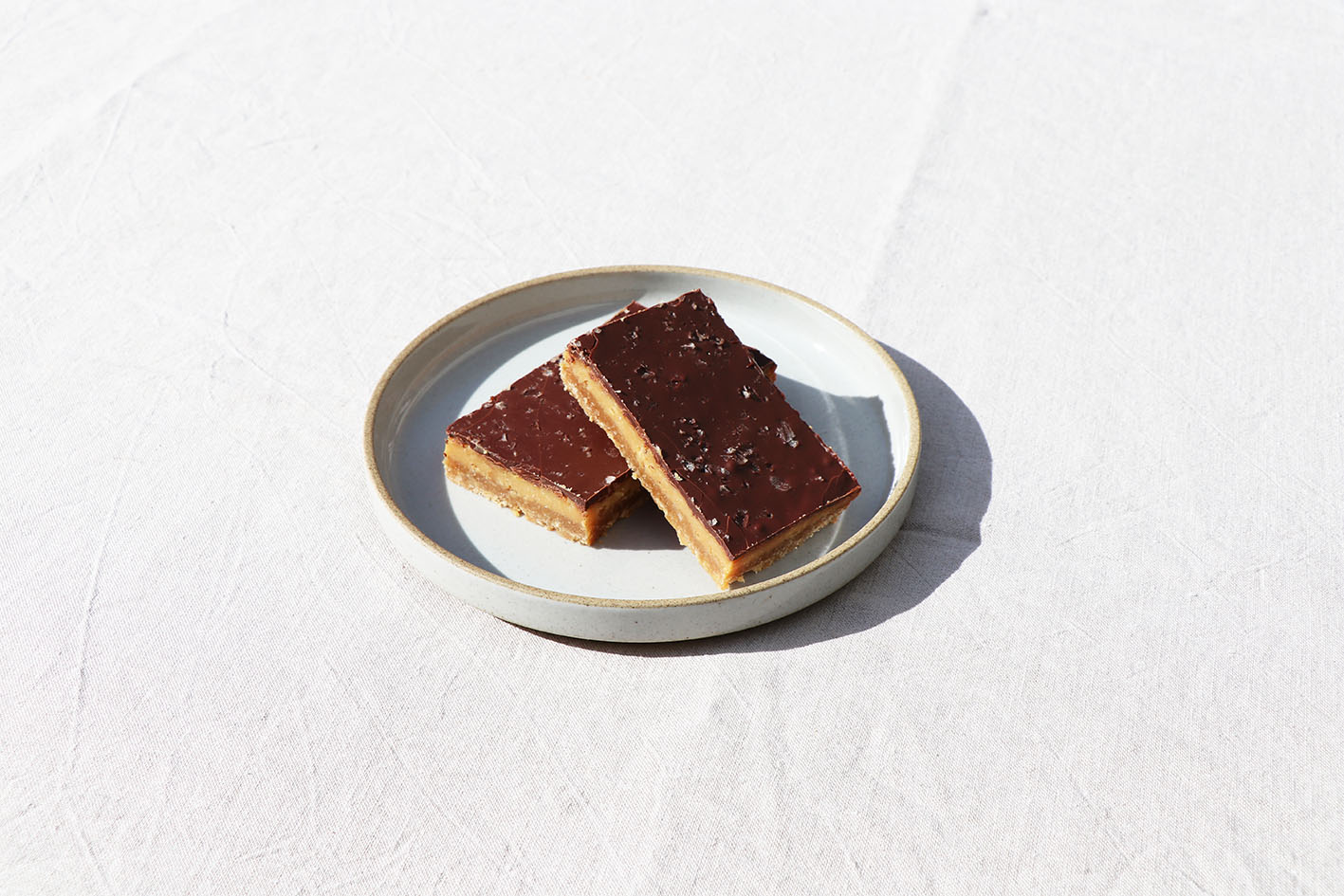 Method:
Preheat oven to 180 C
Grease and line an approx 26cm x 20cm dish.
In a bowl, combine flour, sugar, salt and coconut with melted butter. Press into the bottom of your dish until as even as possible and cook in the oven for 15 minutes until golden brown.
Let cool!!
Combine golden syrup, sweetened condensed milk, butter and miso in a saucepan until melted and smooth, stirring constantly.
Pour over the base and cook in the oven for 15 minutes.
Let this cool COMPLETELY!
Melt your chocolate over a double boiler or in microwave until melted and smooth.
Pour over completely cooled caramel and spread over evenly. Top with flakey salt (smoky salt and some cracked pepper on top is my favourite) and set aside in fridge to set.
It is very worth waiting until this is nice and cold in the fridge before eating, trust me.